Last year, I came across a calendar by
Suzy Toronto
. Check out her website - lots of FUN stuff and great gifts!
The monthly pages were just as colorful as the front cover and each month contained a full calendar page as well as an 'empowerment' type of thing. Well, the 2017 calendar is still on my shelf. I didn't use it last year because I'd lost track of it... finding the item about August as I was doing the deep clean. Then I found a 2018 and decided THIS was the year I would play.
Here's a sample of one of the inside pages?
I wanted to combine this fun calendar with thought provoking messages with the lovely set of
36 Gel Pens
Bob got me for Christmas. You can order them through the link but Bob found mine at Walmart.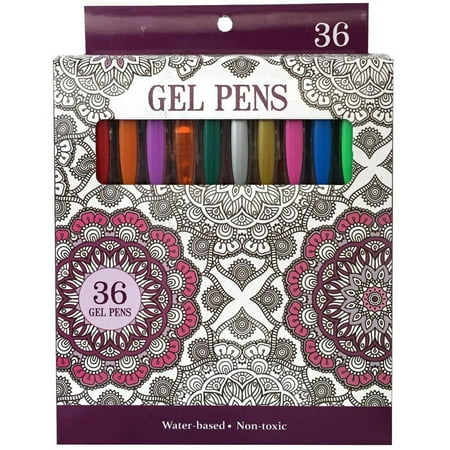 I've already ordered a pen case from
Scrapbook.com
I have one of these cases for my planner pens. The case holds 48 so I'll have room to add my white signo as well as a couple of black art pens, a graphite pencil, sharpener and eraser.
I wanted to turn this calendar into a workable art journal with 2-page spreads. The only paper I had was a 9x12 Watercolor pad. I cut the pages down to 6x12", cut the calendar pages in half and coil bound everything. I bound each 2-page spread with a paperie tape from ms sparkle and co. I'm not happy with the tape but we'll see how it holds up.
Here's a blank spread:
In the finished journal:
I just got this idea last night so I don't have a spread done for this post but I'll double up somewhere throughout the year.
Since Mondays are primarily Mixed Media, I'll be showing the current month spread on the last Monday of each month. That gives me the entire month to work on each layout a little at a time