Last week, I stamped the Daisies onto paper then used the light box to transfer them to the dish towel with a graphite pencil. I thought I'd try a different technique this week.
I am using You're Inspiring from the Spring Occasions Catalog.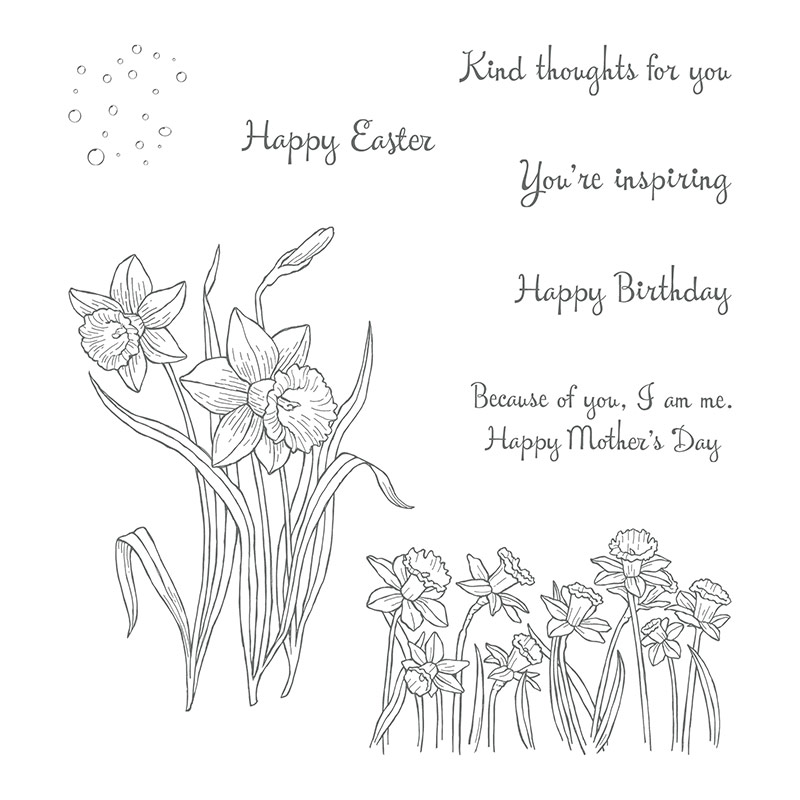 In place of the Daffodil Delight marker, I used the Crushed Curry I did have. The stamped color won't make any difference. Since Stampin' Write markers and inks are water soluble, I decided to stamp directly to the towel this time. If it all washes out, fabulous. If not, if I pay attention to what I'm doing then the lights should be covered anyway.
I did run into a snag last week so I don't have progress on the daisy dish towel. I can't find a single embroidery hoop in this house! Well, that's not true. I've not checked the tub in the old sewing room downstairs - the room where tubs of fabric are stored. I'm going to look down there today. If not, then I'll pick one up while I'm out shopping this weekend. I'd really love to have these done before Easter!
Creative Blessings!